Hafa Adai! Welcome to
JL Baker & Sons Freightways
Guam's Foremost Freight Handling Company
Complete Transportation Service
J.L. Baker & Sons is an International Air and Ocean Freight Forwarder, Customs Broker, Trucking and Logistics Freight Company operating out of Guam, USA that has represented excellence in the Transportation Industry for over four decades.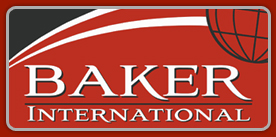 Originally from Torrance, California, Mr. Baker relied his many years of expertise in the air cargo forwarding business...
Read more about us

With personalized service and expert knowledge, we have continued to boast the reputation of being Guam's First...
Read more about our services

For further information, comments or any questions regarding our services and/or operations, feel free to
Contact Us!